31 / 102
The Filesystem Tree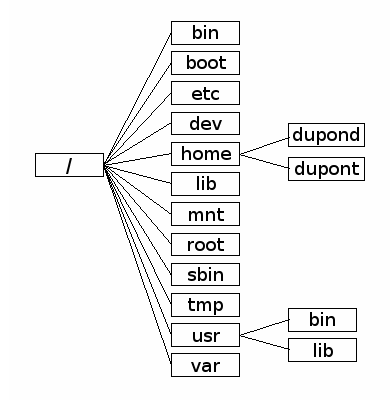 / is the root directory.
/bin: Essential binaries for all users.
/boot: Static files of the boot loader.
/dev: Device files.
/etc: System-wide configuration files.
/home: Contains the users' home directory.
/lib: Essential shared libraries and kernel modules.
/mnt: Mount point for a temporarily mounted filesystem.
/proc: Kernel and process information virtual filesystem.
/root: Home directory of the root user.
/sbin: Essential binaries for the root user.
/tmp: Temporary files.
/usr: Shareable, read-only data.
/var: Variable files. This includes spool directories and files, administrative and logging data, and transient and temporary files.