13 / 30
Window Managers and Desktop Environments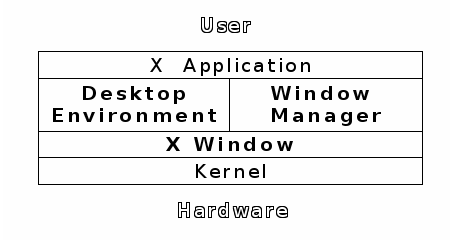 Window Manager
Manipulation and decoration of windows.
Generally provides additional elements (menu, taskbar, ...).
Desktop Environment
Coherence of applications (menus, drag&drop).
Full-featured file manager (integrated with Web browser).
There is no clear distinction between desktop environments and window managers.
The freedesktop.org project works on interoperability and shared technology for desktop environments for the X Window System.